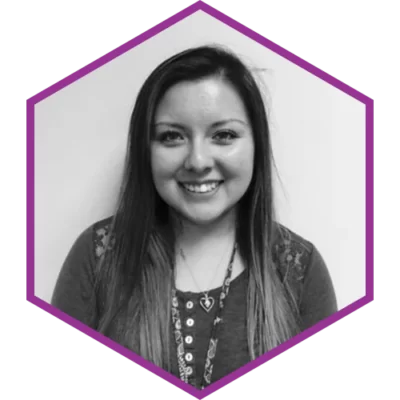 M.S., CCC-SLP,
Bilingual Speech-Language Pathologist
Lorena has experience working in the areas of aural rehabilitation for adults and children with hearing aids and cochlear implants, English-Spanish bilingual children in a school setting, articulation disorders, childhood apraxia of speech, feeding and swallowing disorders, and speech and language disorders.
Lorena graduated Magna Cum Laude from Northern Illinois University with a Bachelor of Science in Communicative Disorders and a minor in Deafness Rehabilitation. She was a research assistant studying the effects of art programs in the quality of life of patients with Alzheimer's disease. Lorena completed a Honors Capstone Project related to the vocabulary development of English-Spanish bilingual children with autism spectrum disorder and language delays.
She graduated with a Master of Science in Communicative Sciences and Disorders from Elmhurst College. Lorena had a multicultural/multilingual emphasis while attending Elmhurst. She completed a master's thesis on the utility of narrative assessments with English-Spanish bilingual preschoolers. Lorena has presented at both the Illinois Speech-Language Hearing Association (ISHA) and American Speech-Language Hearing Association (ASHA).
Lorena is fluent in Spanish and conversant in American Sign Language (ASL) and French.