Special Education Teachers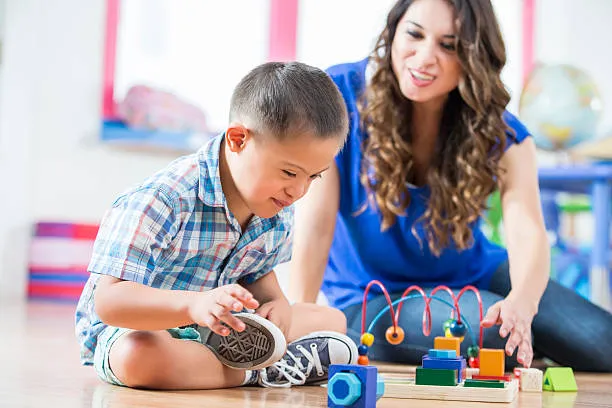 Teachers Vs Special Education Teachers
Teachers and special education teachers both play vital roles in education, but they have distinct areas of expertise and focus. While teachers typically work with a diverse range of students in general education settings, special education teachers specialize in supporting students with disabilities or special needs. Special education teachers undergo specialized training to understand and address the unique learning requirements of students with diverse abilities, ensuring that they receive the individualized support they need to succeed academically and socially. These teachers are well-versed in differentiating instruction, modifying curriculum, and implementing strategies to accommodate various learning styles and abilities. They collaborate closely with other professionals, such as speech therapists, occupational therapists, and school psychologists, to develop and implement personalized education plans. Teachers, on the other hand, provide instruction to students across various subjects and grade levels, focusing on delivering content and facilitating learning for typically developing students. Both teachers and special education teachers contribute significantly to students' educational journeys, ensuring that all learners have access to quality education and the opportunity to reach their full potential.
Special Education Teachers In Batavia And Port Charlotte
Special education teachers are an essential part of Therapy Care's multidisciplinary team of related services providers. Working collaboratively with other professionals, including occupational therapists, speech therapists, and school psychologists, special education teachers contribute their expertise to ensure comprehensive support for students with special needs. Through their specialized knowledge and training, they play a crucial role in developing and implementing individualized education plans (IEPs) that address students' unique learning requirements. Together with Therapy Care's team, special education teachers strive to create inclusive and nurturing learning environments that promote academic, social, and emotional growth.
Special Education Teachers As Part Of The Related Services Team
Special education teachers are integral members of the related services team, working in tandem with other professionals to provide comprehensive support to students with special needs. They collaborate closely with speech therapists, occupational therapists, school psychologists, and other related services providers to ensure a holistic approach to education. Special education teachers contribute their expertise in assessing students' learning abilities, designing individualized instructional plans, and implementing evidence-based strategies tailored to each student's unique needs. By working collaboratively with the related services team, special education teachers help create a supportive and inclusive educational environment where students can thrive.
How Special Education Teachers Support Students In Batavia And Port Charlotte
Special education teachers provide invaluable support to students in the classroom, catering to their individual learning needs and fostering academic and personal growth. Here are some key ways in which special education teachers support students:
Individualized Instruction: Special education teachers tailor instructional methods, materials, and techniques to match each student's learning style and abilities. They use specialized teaching strategies and adaptations to facilitate comprehension and maximize student engagement.

Progress Monitoring: Special education teachers regularly assess and monitor students' progress, adjusting instructional strategies as needed. They provide feedback, track skill development, and collaborate with the related services team to ensure continuous improvement.

Behavior Management: Special education teachers employ positive behavior management techniques, promoting a positive and inclusive classroom environment. They establish clear expectations, implement behavior intervention plans, and provide social-emotional support to students.

Collaboration and Communication: Special education teachers collaborate with general education teachers, related services providers, and families to ensure a coordinated approach to support. They actively participate in IEP meetings, share insights and recommendations, and facilitate open lines of communication.

Inclusive Practices: Special education teachers promote inclusive practices within the classroom, fostering a sense of belonging for all students. They encourage peer interactions, facilitate collaboration, and celebrate diversity to create an inclusive learning community.
Add Qualified Special Education Teachers To Your Related Services Team Today!
Therapy Care offers the opportunity to enhance your related services team by adding highly qualified and dedicated special education teachers. Our team of special education teachers brings expertise in creating inclusive and supportive learning environments, individualizing instruction, and collaborating with other professionals. By partnering with Therapy Care, you can expand the resources and support available to your students with special needs. Our special education teachers receive ongoing training, professional development, and support from experienced clinical directors, ensuring they stay updated on best practices and the latest research in special education. Add qualified special education teachers to your related services team with Therapy Care and provide exceptional educational experiences for all students.
Therapy Care is can provide specialists to fill one position or implement a fully managed department with interim or long-term leadership. We are licensed to contract staff or teletherapy in the following states:
 Illinois
Connecticut
North Carolina
South Carolina
New Jersey
Florida
Request An Appointment
Please fill out this form and
we will contact you about scheduling.


- Marissa Schroyer

Amanda is a great speech therapist. She listens to the needs of her patients and strives to help them reach their goals. She has a detailed and well thought plan customized for each patient and their needs. Amanda is always encouraging and supporting her patients. I highly recommend Amanda for any of your speech needs. 


- Yessica Rodriguez

We took our 18 month old with Ms. Jackson for speech therapy care and absolutely felt in good hands with the professional and attentive service we received. As parents we learned great tools to help our little one and our child was able to expand her speech with the support/guidance provided!