Speech-language pathologists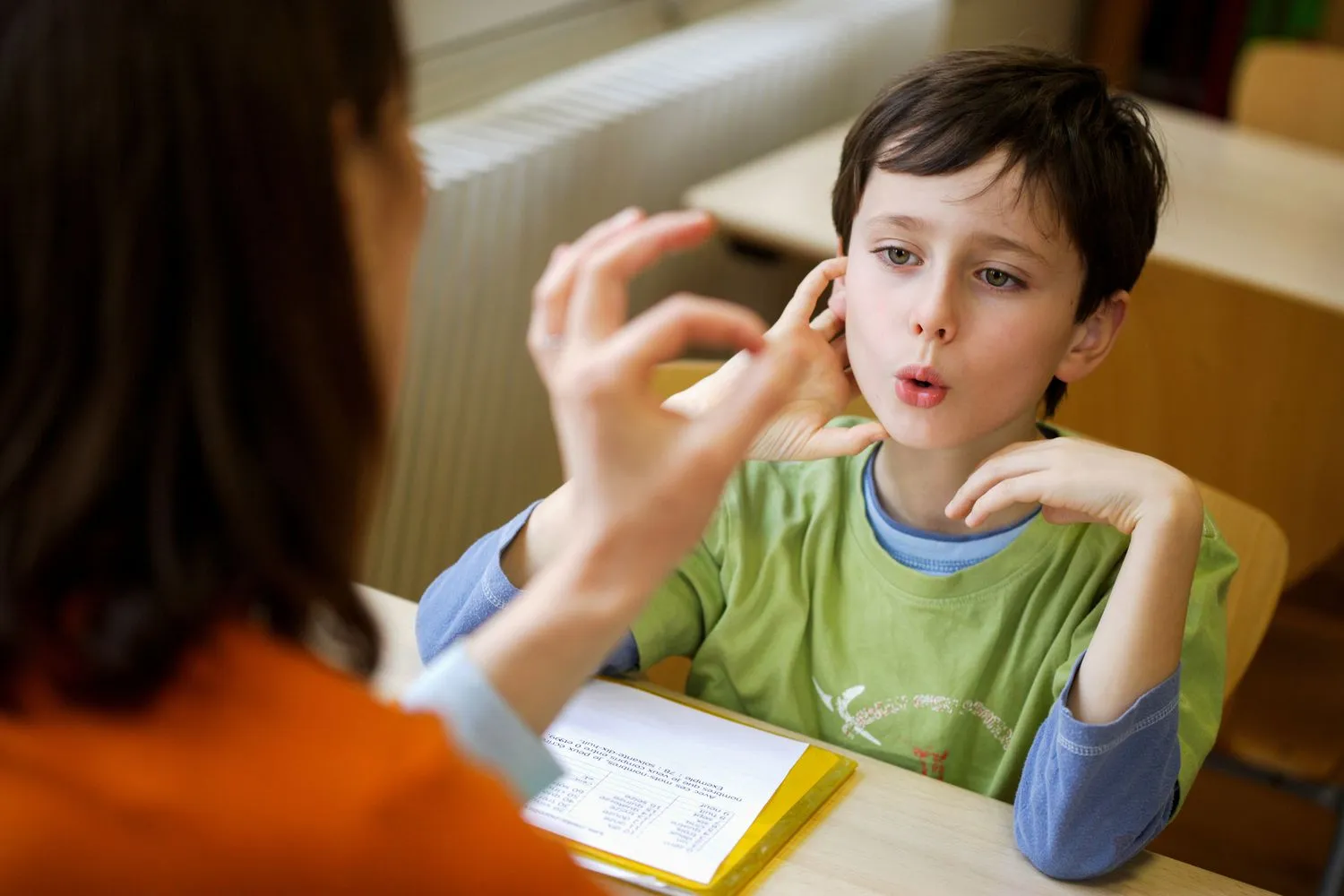 Speech and communication play a crucial role in enabling students to comprehend educational materials and actively engage in the classroom. At Therapy Care, we provide certified Speech-Language Pathologists (SLPs) dedicated to helping students with speech and communication disorders thrive academically.
By partnering with Therapy Care to enhance their related services program, schools can empower students to achieve academic success, meet national standards more effectively, and potentially reduce long-term special education costs.
What Do Speech-Language Pathologists In Batavia And Port Charlotte Do?
Speech-Language Pathologists collaborate with students who face communication challenges, impacting their participation in classroom activities and social interactions with peers. They assist students in enhancing literacy and learning abilities, leading to improved comprehension of course materials, active classroom engagement, and successful completion of homework assignments.
Ultimately, enhancing these skills fosters increased self-confidence in students.
How Speech-Language Pathologists Can Help Students In A School Setting
Communication skills are fundamental to speaking, thinking, reading, and writing, making them essential for all students. Students facing challenges in communication skills may experience difficulties in:
Understanding and actively participating in classroom instruction

Building and maintaining relationships with peers

Expressing their needs to teachers and adults

Comprehending classroom rules and expectations
Speech-Language Pathologists (SLPs) at Therapy Care play a crucial role in helping these students comprehend and utilize basic language concepts to overcome communication barriers that hinder academic and social progress. They also provide reading and writing support, which enhances students' understanding of texts and lessons.
Speech-Language Pathologists as Part of the Related Services Team
Speech-Language Pathologists are integral to every stage of a student's Individualized Education Program (IEP). They contribute to:
Preventing communication disorders

Identifying Students at risk

Conducting communication skills assessments and evaluations

Developing and implementing IEPs
Once a plan is in place, Speech-Language Pathologists collaborate with teachers, parents, administrators, and other specialists on the related services team. They advocate for students, ensuring necessary classroom accommodations are implemented. Speech-Language Pathologists consistently monitor students' progress and document outcomes for continuous evaluation.
Signs A Student Needs To See A Speech-Language Pathologist
Early identification of disabilities is crucial to ensure that students receive the ongoing support they need to excel academically and socially. Educators can play a vital role in identifying speech or language disorders by observing students for key developmental signs in the classroom, including:
Delayed speech compared to peers

Articulation difficulties

Struggles in learning to read and write

Challenges expressing thoughts and ideas

Difficulty understanding others and following directions

Trouble forming friendships or socializing with classmates

Difficulty with test-taking
If teachers notice any of these signs while observing students, it may be necessary to refer them to a Speech-Language Pathologist.
Understanding Why Some Students Develop A Speech And Language Disorder
Speech and language disorders can occur in students due to various reasons. Some common factors contributing to these disorders include:
Hearing loss

Cleft palate

Cerebral palsy

Motor problems

Learning disabilities

Autism

Developmental delays

Traumatic brain injuries
These examples represent some of the most prevalent causes of speech and language disorders but are not an exhaustive list. At Therapy Care, our team is equipped to address these and other underlying factors, providing comprehensive support to students in need.
Disabilities Addressed By Speech-Language Pathologists At Therapy Care:
It's important to recognize that speech and language disorders can manifest in various ways, necessitating individualized attention for each student. Our skilled SLPs excel in identifying the specific type of speech or language disorder a student may have and devising effective treatment strategies. Some of the disabilities we can assist with include:
Language Disabilities: Slow vocabulary or grammar development, challenges with using appropriate communication styles, and difficulty understanding or expressing written and verbal ideas.

Voice Disorders: Inaccurate or inappropriate pitch, variations in loudness, harshness, hoarseness, breathiness, or nasality.

Fluency or Stuttering Problems: Interruptions in speech flow, such as hesitations, repetitions, or prolongations of sounds, syllables, words, or phrases.

Articulation Disorders: Substituting, omitting, or distorting specific sounds in speech.

Swallowing Disorders (Dysphagia): Difficulties with sucking, chewing, or swallowing that affect eating and communication.
Enhance Your Related Services Team With Qualified Speech-Language Pathologists From Therapy Care
At Therapy Care, we specialize in placing highly trained and qualified therapists within schools and early intervention programs. We provide ongoing therapist supervision and comprehensive operational support. If you're interested in learning more about how our services effectively cater to students with speech and language disorders while optimizing special education costs, kindly complete the form to add a Speech-Language Pathologist to your team today!
Therapy Care can provide specialists to fill one position or implement a fully managed department with interim or long-term leadership. We are licensed to contract staff or teletherapy in the following states:
 Illinois
Connecticut
North Carolina
South Carolina
New Jersey
Florida
Request An Appointment
Please fill out this form and
we will contact you about scheduling.


- Marissa Schroyer

Amanda is a great speech therapist. She listens to the needs of her patients and strives to help them reach their goals. She has a detailed and well thought plan customized for each patient and their needs. Amanda is always encouraging and supporting her patients. I highly recommend Amanda for any of your speech needs. 


- Yessica Rodriguez

We took our 18 month old with Ms. Jackson for speech therapy care and absolutely felt in good hands with the professional and attentive service we received. As parents we learned great tools to help our little one and our child was able to expand her speech with the support/guidance provided!