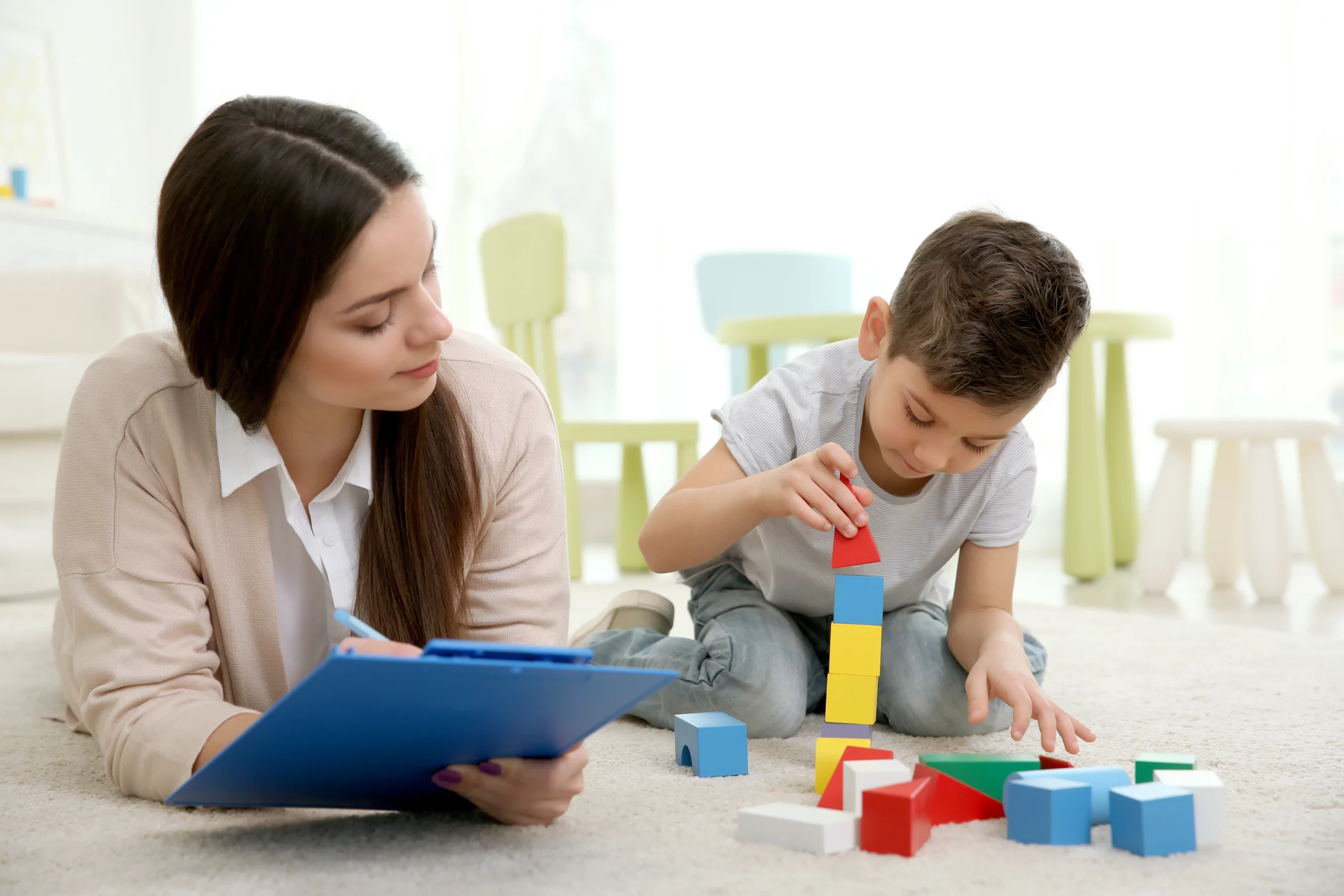 When you partner with Therapy Care, we act as an extension of your special education department and related services program by placing highly qualified, dedicated social workers in your school. Our school-based social workers work with your education team to bridge the gap for students. Learn more about our school-based social workers below!
School-Based Social Workers & Therapy Care's Multidisciplinary Team Of Service Providers
School-Based Social Workers According to the Individuals with Disabilities Education Act (IDEA), students with disabilities and disorders may be entitled to social worker services. Students qualify for these services if they are necessary for them to benefit from their education. School social workers often serve as part of a student's Individualized Education Program (IEP) teams along with:
Parents

Teachers

Administrators

Other professionals like school psychologists and counselors
How Do School-Based Social Workers Serve Students, Schools, & Communities?
School-based social workers strive to secure students with the support they need to succeed. Therapy Care's school-based social workers act as case managers, counselors, advocates, and mediators to enhance students' social, emotional, and physical well-being. They create the necessary conditions for students, including those with special needs, to access their education by accurately identifying and distributing the right resources.
School-Based Workshops, In-Service Training, & Direct Consultations
Therapy Care's social workers also train school administrators, teachers, and staff on how to support students and families to the best of their abilities. They provide workshops, lead in-service trainings, and offer direct consultations. This level of integrated support ensures the carry-over of therapeutic strategies into the classroom environment.
Direct Therapy Services & Crisis Interventions
School-Based Social Workers In addition to providing referrals and connecting students and families with resources, social workers provide counseling services, including one-on-one, small group, and family sessions. These counseling services help students and families address mental health challenges, adverse circumstances, and other educational barriers.
With the help of a dedicated social worker, students can develop key problem-solving skills, master important social skills, and learn how to regulate their emotions and practice self-care. In the event of an emergency, social workers can also provide necessary psychological support.
When you partner with Therapy Care, you help the students and families in your district receive the support they need.
Partner With Our Batavia and Port Charlotte Team To Serve More Students With School-Based Social Workers
More students than ever need the extra support that school-based social workers are uniquely positioned to provide. Partner with Therapy Care to connect with a talented team of school-based social workers and provide your students with the support they need.
Since Therapy Care acts as an extension of its partnering districts' special education and related services, you won't have more work on your plate. Contact Therapy Care to learn more today!
Therapy Care is can provide specialists to fill one position or implement a fully managed department with interim or long-term leadership. We are licensed to contract staff or teletherapy in the following states:
 Illinois
Connecticut
North Carolina
South Carolina
New Jersey
Florida
Request An Appointment
Please fill out this form and
we will contact you about scheduling.


- Marissa Schroyer

Amanda is a great speech therapist. She listens to the needs of her patients and strives to help them reach their goals. She has a detailed and well thought plan customized for each patient and their needs. Amanda is always encouraging and supporting her patients. I highly recommend Amanda for any of your speech needs. 


- Yessica Rodriguez

We took our 18 month old with Ms. Jackson for speech therapy care and absolutely felt in good hands with the professional and attentive service we received. As parents we learned great tools to help our little one and our child was able to expand her speech with the support/guidance provided!