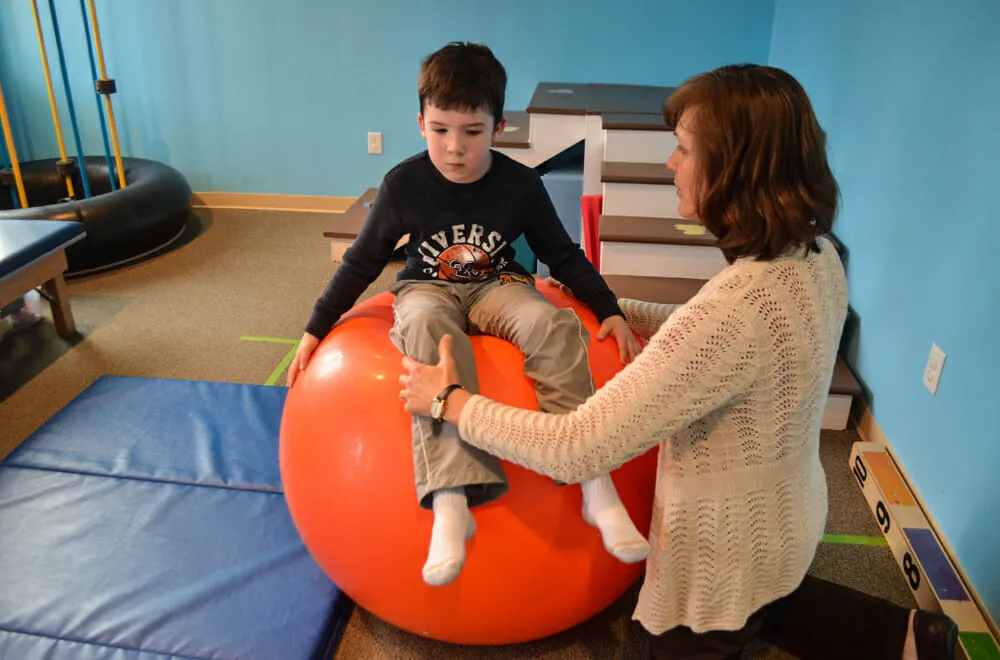 By incorporating a school-based physical therapist into your related services team, you can ensure that students have the physical access they need to thrive in their education. This not only promotes academic improvement and excellence but also enables schools to more effectively meet national academic standards while managing special education costs over time.
Therapy Care is here to support you and your students in establishing a successful school-based physical therapy program. With our experienced team, advanced tools, and innovative technology, we are dedicated to helping you achieve positive outcomes.
Understanding School-Based Physical Therapy
School-based physical therapy (PT) is designed to assist students with physical disabilities or challenges in gross motor skills, balance, or endurance. Its primary goal is to enable students to safely engage in their academic curriculum, navigate the school environment, and carry out their daily routines. School-based physical therapists provide support in various areas, including:
Assisting with boarding and disembarking from the school bus

Facilitating access to outdoor play equipment

Ensuring safe navigation of stairs, curves, and ramps

Arranging adaptive seating for optimal positioning
As members of the related services team outlined in a student's Individualized Education Program (IEP), physical therapists play a crucial role throughout the entire treatment process, including assessment, IEP development, implementation, and evaluation.
How Physical Therapists Aid Students In The Classroom
School-based physical therapists are movement specialists who employ tailored approaches to meet each student's unique needs. Their contributions encompass:
Environment modification when necessary

Adjusting expectations to maximize independence and success

Educating teachers and staff to support and enhance a student's physical participation
Physical therapists focus on facilitating any physical activities that enable students to fully engage in their education, such as walking in line, stair climbing, balancing, writing, and strengthening core and postural muscles.
Supporting Students At Different Stages In Batavia And Port Charlotte
During the implementation phase of a student's IEP treatment plan, school-based physical therapists concentrate on the impact of gross motor function on a child's ability to navigate the school environment effectively. This includes:
Maintaining balance while seated in the classroom or on the floor

Transitioning between classes, moving throughout the school, and using stairs

Engaging in playground activities or participating in physical education classes

Ensuring older students have the necessary equipment, such as wheelchairs, adaptive chairs, and toilets, to navigate their environment

Advocating for proper training of staff and teachers on transferring students in and out of adaptive equipment
In some cases, students may only require consultative services from a physical therapist, allowing teachers and other professionals to develop strategies to overcome learning obstacles resulting from motor impairments.
School-Based Physical Therapy vs. Outpatient Physical Therapy
While outpatient physical therapy is commonly known, school-based physical therapy offers distinct and vital services. Outpatient or medical-based Physical Therapy is typically delivered in clinics or hospitals and focuses on addressing physical impairments and improving movement quality.
On the other hand, school-based Physical Therapy specifically addresses educational needs within a school setting. It does not aim to fulfill all therapeutic requirements but rather ensures that students can access their education by:
Addressing functional needs for navigating the school environment and participating comfortably in classroom and social activities

Collaborating with, rather than replacing, outpatient or medical-based Physical Therapy services
Qualifying For School-Based Physical Therapy
Through appropriate assessments, a qualified physical therapist can help determine which students qualify for school-based Physical Therapy. Students who often qualify for this program may include:
Those unable to safely and independently navigate the school environment

Those who struggle to maintain a sitting posture due to low muscle tone or weakness, directly affecting their education
In general, physical concerns that do not significantly impact the curriculum may not qualify for school.

School-Based Therapy With Therapy Care In Batavia And Port Charlotte
At Therapy Care, we believe in delivering school-based physical therapy services that go above and beyond. In addition to providing highly qualified physical therapists for your program, we are committed to supporting your overall success. Here's how we do it:
Experienced Clinical Directors: Our team of seasoned Clinical Directors is dedicated to providing ongoing support to schools and therapists. They offer guidance, expertise, and mentorship to ensure the success of your program.

Effortless Program Management: We understand the demands of managing a school program. That's why we offer assistance with day-to-day program management, allowing you to focus on the bigger picture. Our support enables you to maximize efficiency and effectiveness.

In-Service Trainings: We believe in empowering teachers and staff. Through our in-service trainings, we provide valuable knowledge and skills to enhance their understanding and collaboration with the physical therapy team. Together, we create an inclusive and supportive environment for students.
Therapy Care: Your Partner in Success
If you're seeking to add a physical therapist to your related services team, look no further than Therapy Care. We specialize in school performance and offer comprehensive support long after the placement of a physical therapist. Our dedication to your students and your special education program sets us apart.
Contact us today to discover how we can empower your students and propel your special education program to new heights!
Therapy Care is can provide specialists to fill one position or implement a fully managed department with interim or long-term leadership. We are licensed to contract staff or teletherapy in the following states:
 Illinois
Connecticut
North Carolina
South Carolina
New Jersey
Florida
Request An Appointment
Please fill out this form and
we will contact you about scheduling.


- Marissa Schroyer

Amanda is a great speech therapist. She listens to the needs of her patients and strives to help them reach their goals. She has a detailed and well thought plan customized for each patient and their needs. Amanda is always encouraging and supporting her patients. I highly recommend Amanda for any of your speech needs. 


- Yessica Rodriguez

We took our 18 month old with Ms. Jackson for speech therapy care and absolutely felt in good hands with the professional and attentive service we received. As parents we learned great tools to help our little one and our child was able to expand her speech with the support/guidance provided!