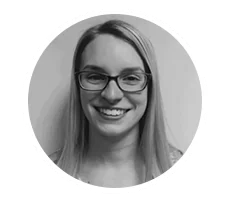 M.S., CCC-SLP
Speech-Language Pathologist
Amanda has experience working in a school where a majority of students have a bilingual (English-Spanish) background.. She has experience in a clinic setting, assisted living, and home health. Amanda specializes in articulation and speech sound disorders, social language, expressive and receptive language, fluency, Deaf and hard of hearing, augmentative and alternative communication (AAC), dementia, cognitive deficits, Autism Spectrum Disorder, aphasia, and feeding and swallowing disorders.
Amanda graduated with a Bachelor of Arts in Communication Disorders from Augustana College. She was on the College Dean's List for 10 trimesters. She graduated with a Master of Science in Communication Science and Disorders from Western Illinois University where she was a Teaching Support Assistant. While at Western, she conducted statistical analyses on language samples of children with Autism Spectrum Disorder and language impairment compared to typically developing children and presented at the ASHA National Convention.