MOT, OTR/L
Occupational Therapist
I was born and raised here in the western suburbs of Chicago. Growing up, I had a few developmental delays that required OT services. These experiences in pediatric OT solidified my dream of pursuing occupational therapy as my future profession at fourteen years old. To achieve this, I graduated from Elmhurst University in 2021 with a Bachelor of Arts in Psychology. Then I continued my educational journey, obtaining my Masters of Occupational Therapy from North Central College in 2023.
As a new grad occupational therapist, I have known pediatrics is for me since my first day of OT school. I have had many personal experiences working with kids since I was 11 years old. I grew up tutoring, babysitting, and teaching adapted/group swim lessons. I was also a peer life coach for a student with a disability at a high school near my University. In my clinical experiences, I have been lucky to get to experience a wide variety of settings. I have partnered with the Children's Museum to provide recommendations on adaptations/modifications to promote inclusivity in the environment. I have also been able to work in acute care hospital settings as well as adolescent mental health settings.
The core values that guide my life are r
espect, empathy, compassion, and collaboration.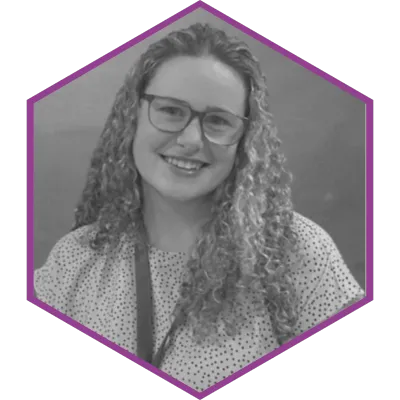 "Connection: The power that exists between people when they feel seen, heard, and valued."
I am an Occupational Therapist at the Batavia clinic. I enjoy treating Emotional Dysregulation, Executive Functioning Difficulties, ADHD, and Autism Spectrum Disorder.
My goal with each patient is to instill confidence in them that they can achieve the things they want to be doing. I want them to feel supported and important when they walk in for treatment sessions. I strive to include patients and families as much as possible in the decision-making processes and use collaboration in every treatment plan.
At Therapycare, I enjoy the sense of teamwork and the air of support the work culture provides.
What is Allea Watching, Reading, or Listening to?
Top TV Shows
Gilmore Girls
Friends
New Girl
Top Books
The Midnight Library (Matt Haig)
The People We Meet on Vacation (Emily Henry)
It Ends With Us (Colleen Hoover)
When I am not working I enjoy reading, spending time with my family and friends, and traveling.